RFPs: Everything You Need to Know About the RFP Process
Make a Decision:  This process will vary between teams and organizations, but stakeholders should look at all options and information presented, and decide which vendor can best deliver on their expectations.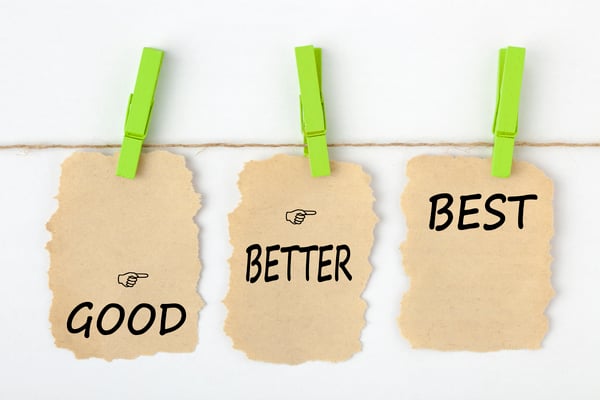 In short, you should now be more familiar with what an RFP is and the elements that are included. You've not yet learned enough to draft your own version, but the various sections have been revealed.  
Types of RFP requests
RFPs exist across a multitude of industries, and can sometimes be classified according to the industry they relate to. Here are a few examples of the various types of RFPs, although this should not be viewed as an exclusive list. Any given industry can have its own genre or style of RFP. 
Marketing RFP: Presented to marketing agencies for the purpose of creating marketing material such as case studies[5] and how to make an eBook[6]. 
Branding RFP: A request for proposals toward branding agencies to help your organization build brand guidelines and expectations. Agencies can also help you build branding content such as logos and customized slide decks 
Design RFP: Seeks to employ graphic artists to aid in website enhancement or the development of graphic materials 
Website RFP: Seeks to employ web developers in website development or enhancement instead of learning how to make a website[7] yourself.
Workplace RFP: Looks to bring in technology to help offices operate more efficiently on behalf of employees, like meeting room displays[8].
Public Relations RFP: A solicitation for help from a PR firm to aid in how to write a press release[9], press release distribution and strategies, as well as brand protection
Government RFPs: Exist for government agencies looking to contract external organizations to carry out projects, such as domestic social improvement or international gender relations 
In addition to the types of RFPs, there are also other types of requests that fall either before or after the proposal process. It is not mandatory to complete each of these steps, but they can be a huge help to organizations in their overall decision-making process. Types of requests are listed below.