RFPs: Everything You Need to Know About the RFP Process
Don't write an RFP unless you know how you'll measure the project's success. Approaching business ventures without clear expectations or goals is a good way to waste your money and effort. Even a project as seemingly insignificant as redoing your office's floors should have clearly defined goals, such as completing the project within a strict timeline and under a certain budget.

Determine Project Requirements:  A project's requirements are the specific steps or expectations that will help your organization meet its aforementioned goals. Say you're hiring an agency to redesign your website.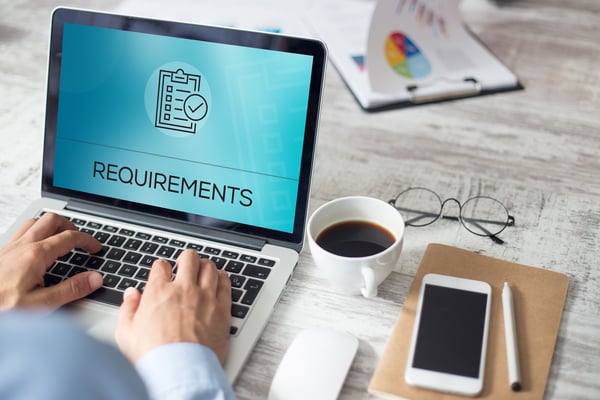 Do you have a platform for them to design the website on, or will they need to find one for you? Do you need them to have their own design equipment, or will you be providing that for them? Are there any compatibility requirements for your software or operating system to work with theirs?
These are just a few examples of things to consider when outlining the expectations that will help ensure you get only the most qualified candidates in response. 
Build out your Timeline:  Planning, writing, and sending out RFPs can endlessly drag on if you haven't created a realistic, strict timeline. This process involves communication between two separate entities. The stakeholders are creating the RFP, and vendors are expected to respond with their proposals. Failing to communicate clear expectations on when proposals are due will unnecessarily extend the process. Here are the steps in the RFP process that should be considered when determining a timeline:
RFP process steps
Outlining a successful RFP can be a challenging process. Follow these 10 steps to simplify the RFP process: 
Request for Information, if necessary

Determination and finalization of requirements and author(s)

Writing the first and final drafts of the RFP

Issuing the RFP to desired candidates

Waiting for candidates to issue their intent to respond, if interested

Establishing deadline for completed submissions

Compare and evaluate the completed RFPs 

Final negotiations, demos if necessary, or issuance of an RFQ

Final decision made and communicated

Project implemented or begun
Know your budget:  People don't want to work for free, and they don't want to work for less than what their time is worth. It's possible you're submitting an RFP for something you have no experience with.